Best Places to Buy Organic Snacks in Santa Barbara
Fill your cooler with organic snacks on your Santa Barbara vacation so you don't have to worry about filling your car with food and drinks before you leave home. Santa Barbara is home to tons of folks who demand fresh organic foods. Following are our favorite places to stock up....
Trader Joe's is our favorite place to go for groceries, including organic snacks and wine. There are two locations in Santa Barbara, one at 101 and Milpas. Just Exit 101, it's in the shopping center on the corner. The second store is located on upper De la Vina Street, two blocks south of the intersection of De la Vina and State Streets.
Stock up on wine. Famous for its "Two-Buck Chuck," Traders has a huge variety of California wines, including many grown locally at Santa Ynez Valley Wineries.
More on Trader Joe's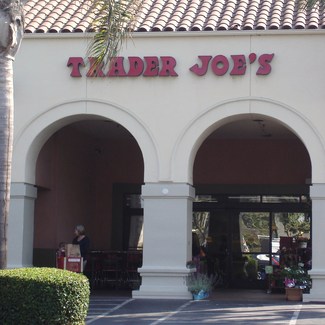 Another cool place to pick-up goodies is Tri County Produce located off the 101 at Milpas as well. Exit 101 at Milpas, follow the round-about towards the ocean. Tri County is on your left. Yes, it reminds us of a produce market somewhere up in the Central Valley. An open air cornucopia of the freshest fruit, veggies and organic foods.